In October 2021, I achieved the feat of women overall runner-up on "Sahara Marathon" called the world's toughest marathon(Marathon Des Sables:MDS). Furthermore, in April 2023, in my second "Sahara Marathon", I won 3rd place overall for women and I became the 1st Japanese to win prize the race for two consecutive years. In February 2023, I was the first Japanese to place third in an adventure race "The Coastal Challenge:TCC", running in the jungle around Costa Rica. In addition, I have also won ultra-trail running which distance is over 100 miles competition in Japan.
In December 2021, I represented Japan in the SPARTAN RACE, one of the world's largest and most prestigious obstacle races. And I participated in the WORLD CHAMPION SHIP in Dubai and won 1st place in Asia/20th for overall. In August 2022, I became the first Japanese to win the overall women's title at the SPARTAN RACE ULTRA 50K ERITE held in Honolulu.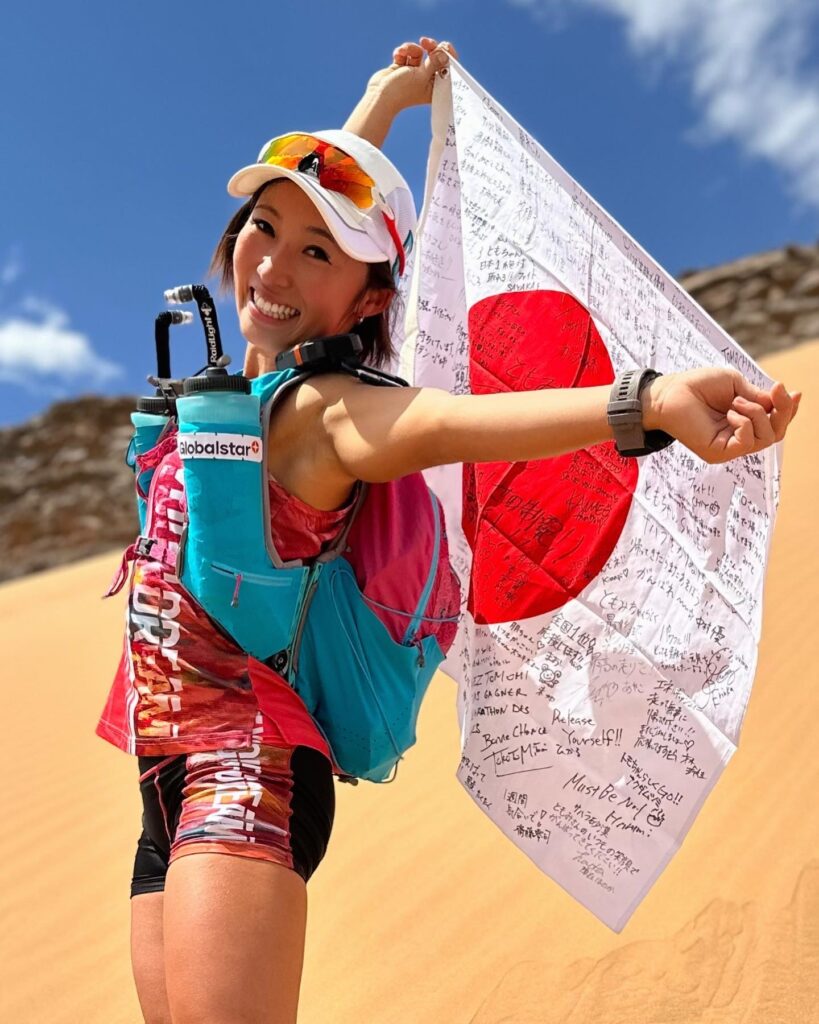 "SEIZE YOUR DREAM" "Do what you say" I set my goals and declare it to everyone.
That means, the goals is clear, anyone can understand it. so, they can cheer for me.
Then, I keep working hard to achieve it. Always "cheerful" and "smilling"

●2023
◯September: Pyrenees Stage Run mix overall 3rd Place 
◯August: Bali Ultra Trail 100K female overall 3rd Place 
◯August: Mongolian Trail Run 2023 female overall champion
◯June: SPARTAN RACE Mont-Tremblant ULTRA 50K female overall champion
◯April: MARATHON DES SABLES: Overall female 3rd place
◯March: KUMAGAWA REVIVAL TRAIL TAMAGAWA Course(167km): Overall female champion
◯February: The Coastal Challenge: Overall female 3rd place in the Expedition category
●2022
◯December: Champion in the Okinawa 100K Ultra marathon
◯October: SEOUL 100K (Ultra trail running) : Overall female 2rd place
◯August: SPARTAN RACE Honolulu ULTRA50K female overall champion
●2021
◯December: SPARTAN RACE WORLD CHAMPIONSHIP IN DUBAI 20th overall female and 1st in Asia
◯October: MARATHON DES SABLES: Overall female runner-up
◯September: SPARTAN RACE Niigata BEAST ELEAT Japan Championship, overall female champion